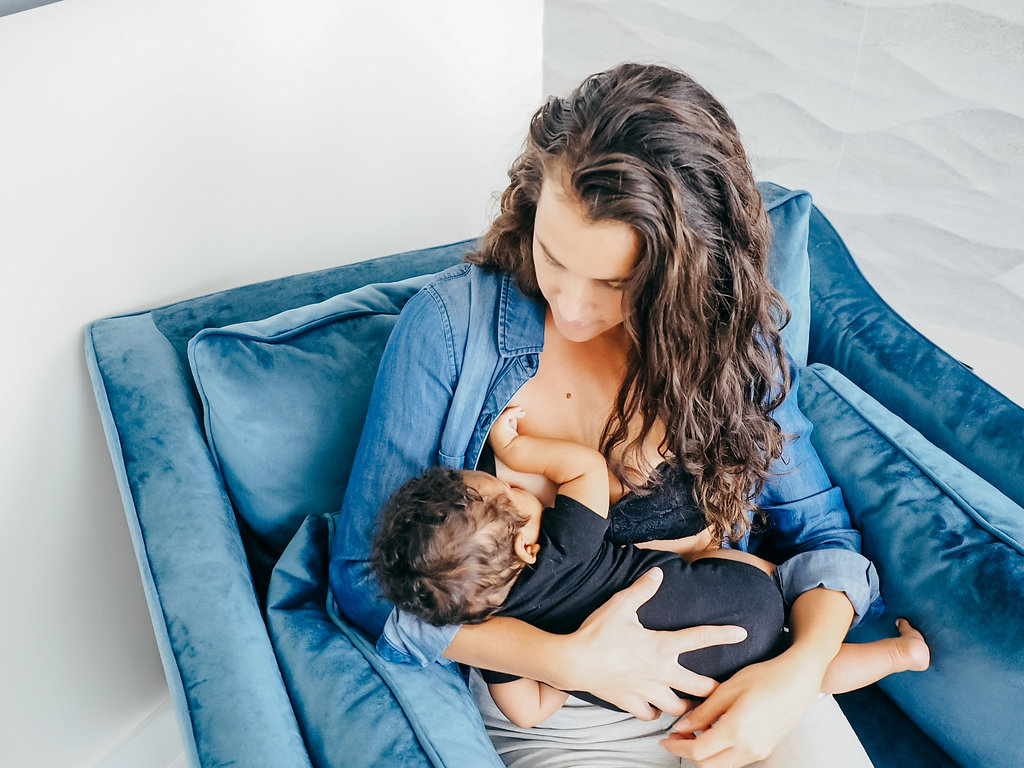 Figuring out where to start shopping when you find out you are pregnat can be daunting. There is a lot of stuff a baby needs but there is actually quite a few things a mom needs too and that is a good bra. There are many different styles of nursing bras and I'm here to help you figure out when to where what. Our bodies go through a lot of changes and we need to acknowledge it. There is a subtle change in our breasts at first and once the baby comes there are a lot of changes.  I am so happy to be writing this post for you guys. I was lucky to have my very knowledgeable sister help me during this process and I learned a few things myself along the way too. Here is the 101 on nursing bras, what's out there and why you should have it.
Let's start with the sleep bras. I choose to sleep in these bras because they are seamless and very lightweight, I have the black and the purple. I do occasionally wear these out of the house, I should say I accidentally wear these out of the house, but since they are lightweight they aren't ideal for every day wear. I had these seamless bras sent to me and they are very similar to the Target ones but run a little big which was great for when my milk first came in.
If you are an active mother you will need a maternity sports bra. I am always rushing to feed my baby after a workout and taking off a sweaty sports bra is not easy. Working out in a supportive nursing sports bra is very convenient. I have one that has more support that I like to run in and I have 2 medium support ones that are perfect for weight training, yoga and barre workouts. These are the ones I have and I absolutely love them. The padding can sometimes get twisted when you pull the clip down to nurse but I tend to leak often and I love the extra padding these bras have. While looking at nursing bras online I found this yoga sports bra which seems similar to the ones I already have, I definitely want to try this one.
I was late to the game on an everyday basic nursing bra but my cousin had one from Target that I ended up purchasing for myself . It has a pretty low cut which is perfect for clothing with a deep v-neck or if you are going somewhere and need to dress more on the conservative side. It is no longer available online but I found this one that is very similar.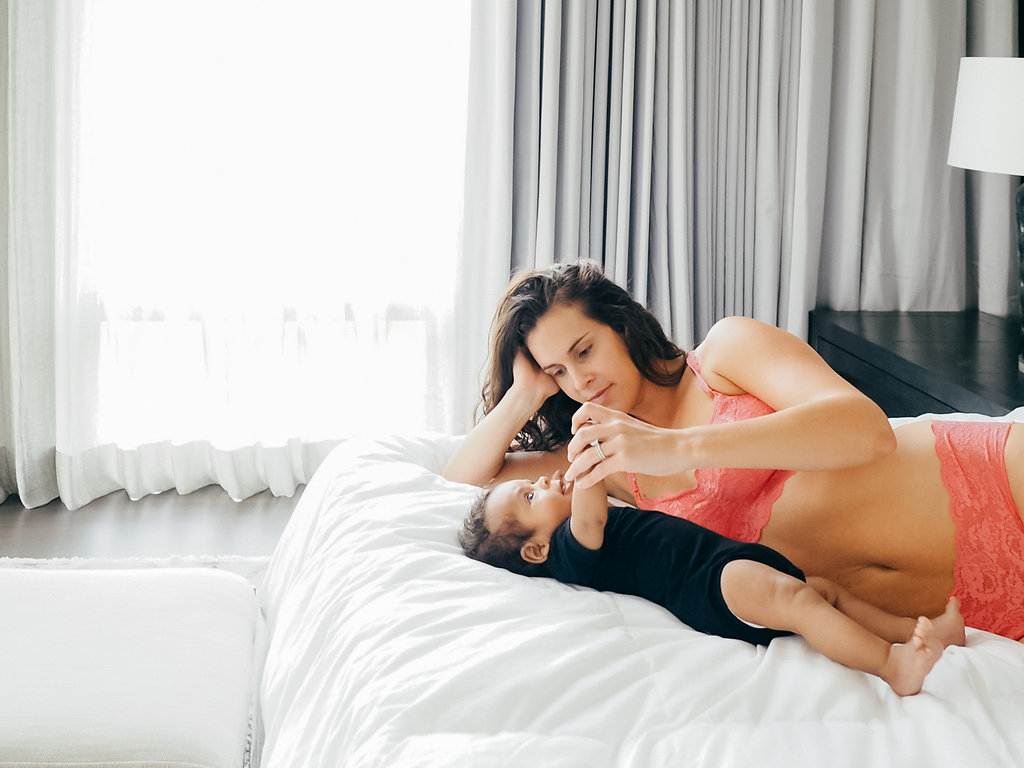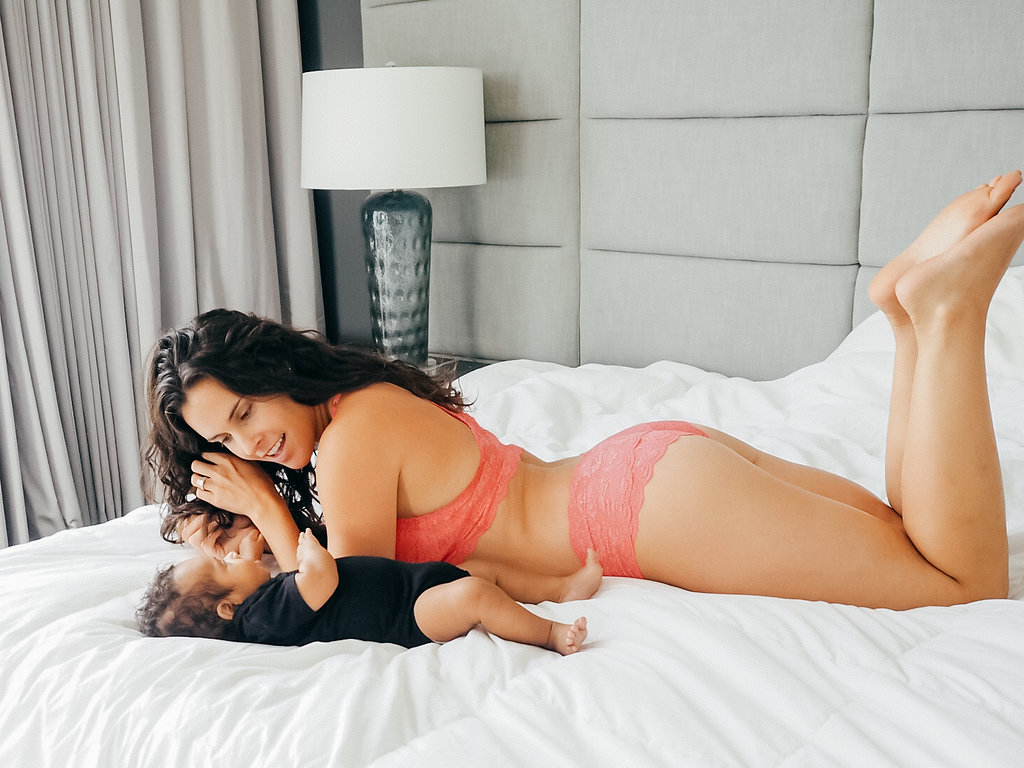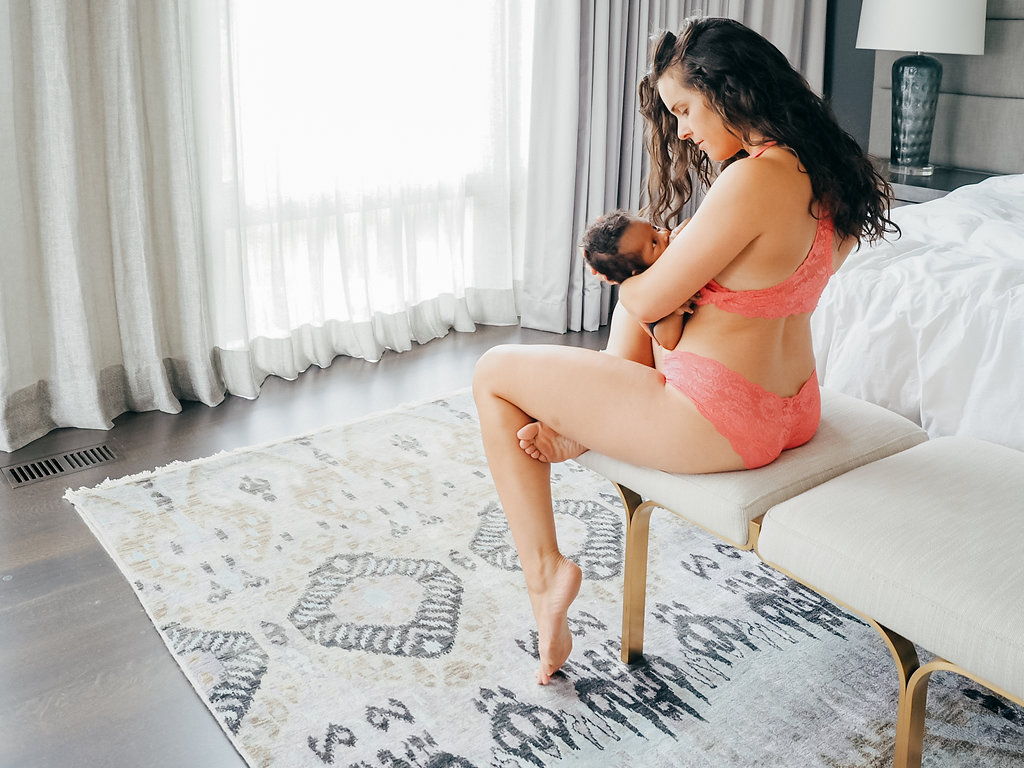 I have saved the best for last! I love lace bralettes. I think they are adorable under t-shirts and anything low cut. Any time I wear something that may show the side of my bra I opt for a lace bralette because it's ok if it shows. Then I became pregnant and I wanted a sexy lace bra I could nurse in. I did a little research and found that
Cosabella
, a luxury Italian lingerie brand, makes nursing bras. When I was pregnant with Myles I order 2 of their
Never Say Never
nursing bras and was thrilled when they arrived. These bras are extremely comfortable and look great under everything. I love to wear mine under sheer t-shirts so you can see the lace or anything that has a low-cut arm hole, these bras are perfect for that.
Cosabella
sent me a couple more bras when I was pregnant with Noah and one of them is their
racer back Never Say Never bra
. I didn't know they had a racer back version and it has become my go to. It is fun and bright and more importantly makes me feel sexy again. Your body goes through a lot of changes after you have a baby and motherhood is quite demanding. When I wear my
Cosabella
bras I feel like I am doing something for myself and I have a little more confidence. The
Never Say Never
bras are padded so I can wear them without nursing pads. The padding is not removable which is great because it won't get folded up or come out in the wash. I love how my
Cosabella
bras make me feel and although they are a splurge it is worth it!
Cosabella also has two other nursing bras that I haven't tried. The Talco nursing bra which has a deep V and looks perfect for that everyday basic bra and the Trenta nursing bra which has a v neck but also some lace.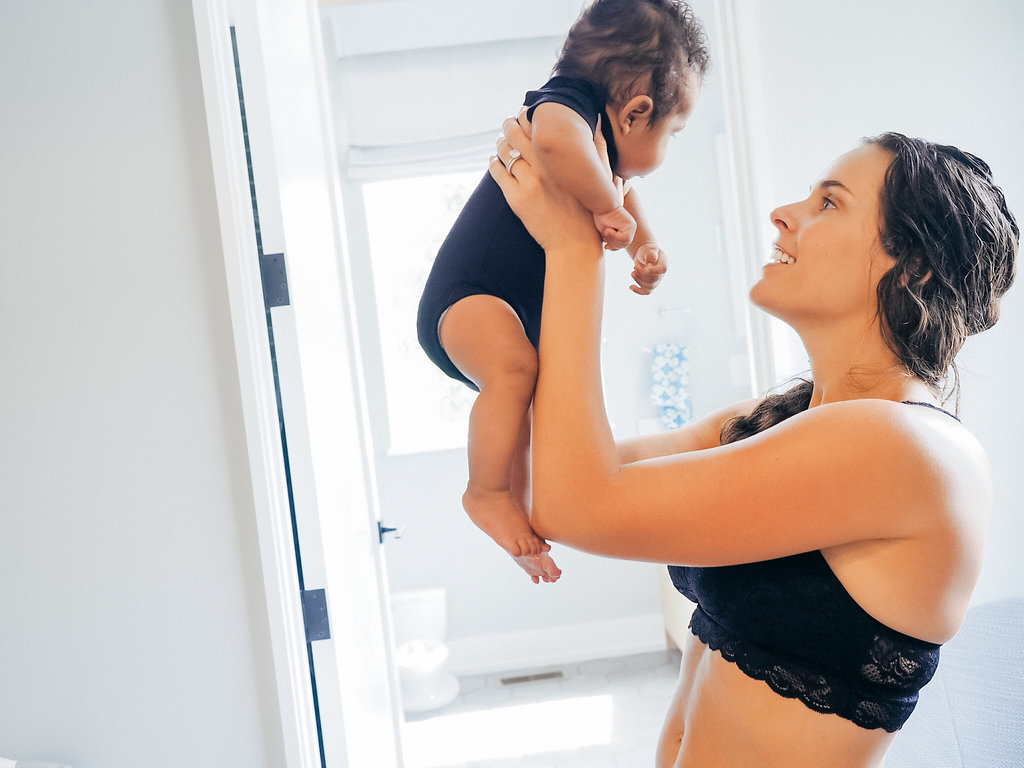 Thank you Cosabella for these fabulous bras!